Contenido del patch de  23-11-2014
Added 23/11/2014: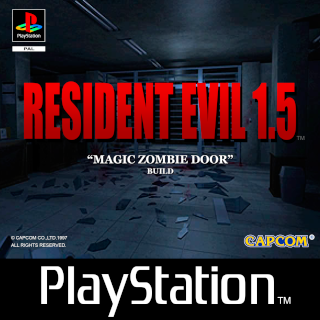 9 new RPD rooms (created by DXP) was added:
10F - 3F Elevator Hallway
201 - Lobby (Era 1) - BONUS
208 - Medical Room
305 - 2F Corridor
408 - Radio Room
502 - Archive Room
507 - 2F Elevator Hallway
50E - Conference Room
50F - Staircase 1
This means that RPD have all rooms now, however, I can't program elevator to work properly, yet, so you should to use the staircase.
- New DXP's ROOM203 backgrounds was added.
- A sample panel puzzle for ROOM110 was added.
- Some weapons animations was fixed.
- All colission bugs of rooms I ported from my old 1.5 project was fixed.
- ROOM109 lower part was fixed (however, upper part is unavailable now).
- ROOM10A stairs UP-DOWN mechanism was replaced by open door sequence (due to bugs).
- 2 SeiyaKou's hacks was added (colission fixes for ROOM121 and ROOM30E).
- Small .RVD (camera switch data) bug in ROOM105 was fixed.
The extra playable characters was added/replaced:
Ada by Grant Bitman (Juvenal-_1945 version).
Irons by Grant Bitman (David Silva version).                      
Roy by Leon with jacket (Mrox2 version).
All credits to the MZD Team

Credits:
-Martin Biohazard
-Team IGAS for his MZD build.
-mortician for his unhidden patch.
-Wes67 for create kindly a rebuilder tool for me.
-DXP for work hard and create all the missing rooms for the RPD and for his ROOM203 backgrounds reconstruction!
-MarkGrass for his BIOFAT and BioHerb tools.
-Leo2236 for his BSSM and RE2MV tools.
-Mrox2 for help me with some dialogues in my cutscenes reconstruction and for let me use his Leon with jacket PLD.
-futuretime23 for make the PRISONS (123, 124, 125 and 126) RDTs.
-Mikhail for help me a lot in the beginning and also, for made the "Character modifier" and "Select player screen modifier" codes!
-MonkeyMan2000 for his Resident Evil 2 BCC tool.
-David Silva for let me use his Grant Bitman PLD.
-Juvenal-_1945 for let me use his Grant Bitman PLD.
-SeiyaKou for let me use parts of his work.
-Rusty for let me use his Grant Bitman PLD.
Descargar / Download : RE1.5 (MZD) 23-11-2014
_________________
Only registered users can download files
Admin





Mensajes

: 50


Fecha de inscripción

: 29/01/2016



---
Permisos de este foro:
No puedes
responder a temas en este foro.